The Entrepreneur who sold his house for build business empire
This story of Shanmugavel Sankaran, CEO of FixNix  a SaaS-based GRC (governance, risk management, and compliance) platform.
It was a very tough decision.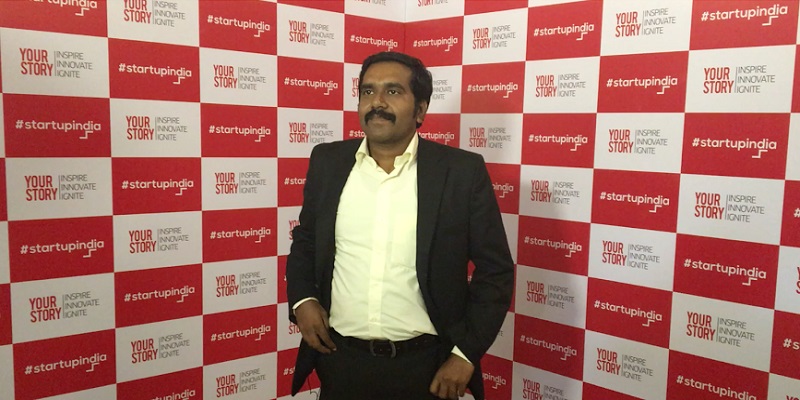 Shanmugavel Sankaran, CEO of FixNix                                                                         img Src :Yourstory
Tons of my life-future-break-or-make decisions were taken in that small little nice 3 BHK Miyapur home
To buy a home before marriage ?

To get married such early in 25s ?

To continue with MSFT or not, if they don't allow WFH (town) for couple of quarters ?

Whether to live in US or India ?

When I was moving out of MSFT, what next to do in career ?

How my baby will look like ?

How my future will look like post I become father?
Post returning from a successful stint in IBM & Bengaluru,
Whether it's the right thing to join the startup ? Pursue entrepreneurship ? or pursue Ph.D researching in management systems ?

Quit startup to join the entrepreneurship bandwagon with a 1 year & 3 year old daughters, 10 lakhs of savings, ageing parents ?
Once after taken a decision to start the startup journey
What to name the company ? ( FixNix.co) Why ?

Whether there will be customers ?

Who will pay the bills for home ? Whether the family will become bankrupt ?

Whether I will be able to meet the EMIs ? or the house will be taken over by bank ?

When to recruit ? Who will translate the problem ?

Who is going to be the co-founder ? Who will fund me ? How can i translate the idea into action with traction before asking money from somebody else , i.e bootstrapping ?

Whether to recruit the first employee inside the dorm room of the flat ?
The house where I used to stand on my little royal balconies looking at the nice Hyderabad Miyapur skies, enjoying the hot weather gave me lots of answers.

So I am here..
Finally end of last year, in Sep-Oct 2016, when the angels, govt schemes and banks failed to support us continue funding our rounds, took a BOLD & EMOTIONAL decision to make FixNix debt free.
Sell the home and close all the debt related to company…
My family was with me, more than me. I was alone looking like a dumb emotional person on the last day I spent before doing the registration transferring the flat to the new buyer. The house would have got transferred, but it instilled immense confidence in myself that i can build (buy) something, successfully dispose it off for another purpose.
After working in top tech industry with veterans for a decade, pursuing startup dream for 4 years, I'm not remorsing about not owning a home.
May be because, I have built a further world class property, which is serving, trying to serve through every single block of it.
The name of the house is FixNix.
Adding bells and whistles to the trees around the FixNix home for long time converting all the other things left with my parents, wife ( jewels, savings, retirement funds of parents), there were lot of passers by who have come, stayed, tried enjoying the weather of this new home, may be when the summer is up, they are not ready to stay.
If you're one of those, who enjoy both the summer and winter of any home ( the super glossy uptime as well as the downtime of the startup), please ping me for a conversation through shan @ FixNix.
Shameless plug: We are actively seeking 'real' technology leaders CTO, Architects, Dev leads, Developers who can move the tech needle considering the global bank's trust we're able to secure to solve their interesting future problems. We would love to appreciate if you can walk through what you've built instead jargon scaring us. May love to see angular, python, ios, rails, ruby, azure, data lake, docker, hadoop, js, node kind of stuffs in your ping meeting.
Thanks Sridhar Vembu (founder of Zoho) for inspiring us to say boldly no to even a 5M$ term sheet to make sure we are building the home right and have the guests celebrate the stay well, than the 5***** stay under another glossy owner compromising the values.
---
Disclaimer:  The statements, opinions and data contained in these publications are solely those of the contributors and not of  TamilEntrepreneur.com
---